Pick+Place Packer
TwinLine
Create a multifunctional basic module for a variety of packaging tasks. You are looking for an all-rounder with the ideal mix of speed and load capacity? Then the twin-axis robot A+F TwinLine offers you the perfect basis for any application in the packaging industry. The module can be adapted to your specific task at any time by means of servo-pushers, suction grippers or mechanical grippers and also using additional turning and tilting functions. Use the easy-to-operate A+F TwinLine optionally for collation of the primary products, for sorting cups or beverage bottles or for a different pick-and-place task.
By the way: Thanks to drive struts made of lightweight CFRP and the installed servo technology, fast reactions and short cycles with loads of up to 63 kg can be realised without difficulty.
---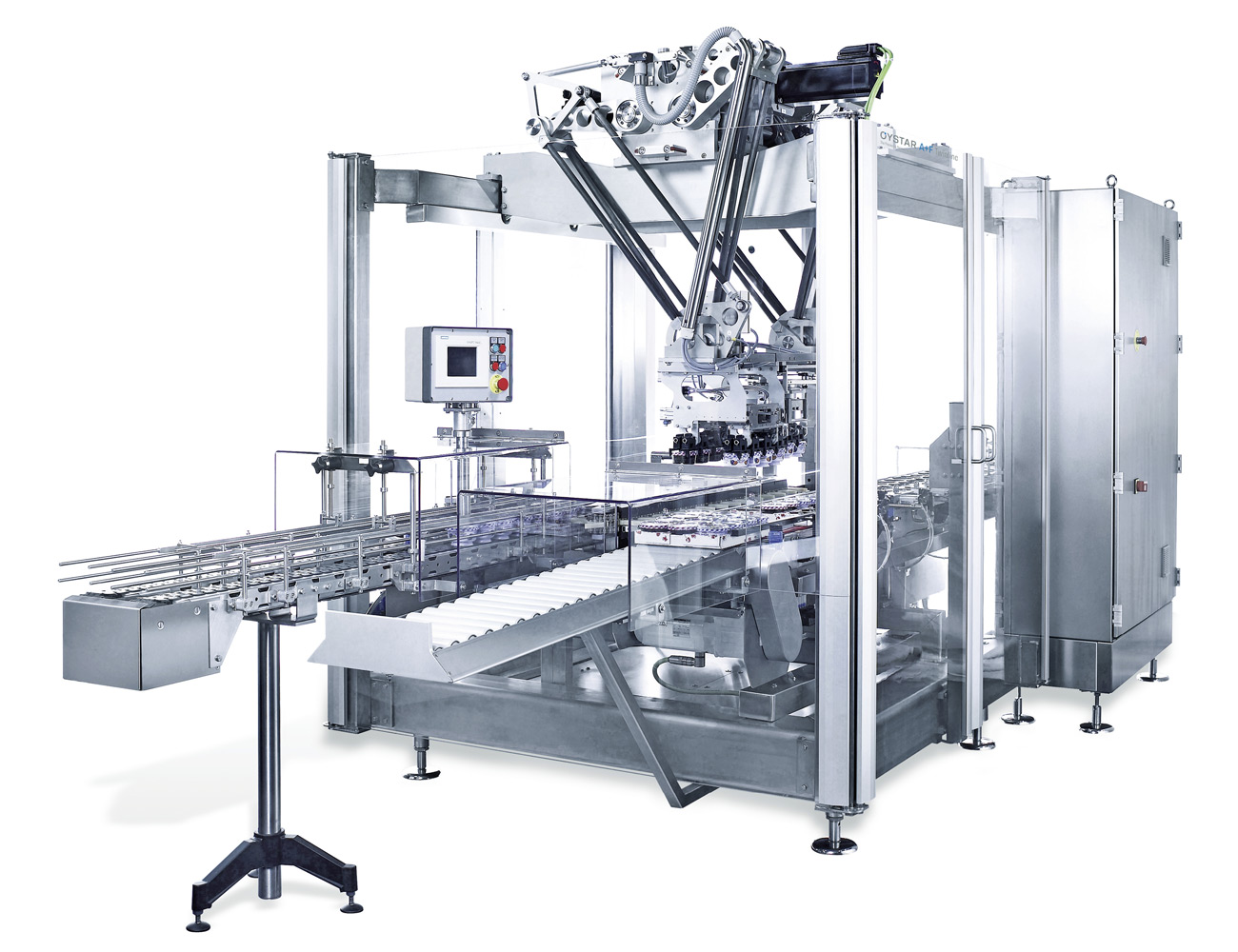 ---
A+F TwinLine in detail
Benefits
---
Unique combination of short reaction time, fast motion sequences and high payload up to 63kg with a high positioning accuracy
Innovative technology in lightweight construction and servo technology
Application- and customer-specific designs of the product infeed and the carton line as well as application-specific design with servo-driven pusher, suction gripper or mechanical gripper
Multiple uses - pre-grouping of primary products, repacking or sorting of products as well as insertion of products into product carriers, trays or perforated trays
Low production costs due to high-quality, low-maintenance design
Ergonomic design for optimum operability and fast format changeover in less than 10 minutes
Technical details
---
Control:
TwinLine MIN: Schneider Electric, Allen Bradley
TwinLine ST: Schneider Electric, Allen Bradley
TwinLine MAX: Schneider Electric, Allen Bradley
Weight capacity:
TwinLine MIN: 10 kg
TwinLine ST: 25 kg
TwinLine MAX: 63 kg
Reach A:
TwinLine MIN: 630 x 320 mm
TwinLine ST: 1080 x 400 mm
TwinLine MAX: 1350 x 500 mm
Range B:
TwinLine MIN: 500 x 254 mm
TwinLine ST: 800 x 400 mm
TwinLine MAX: 1070 x 500 mm
Applications
---
Grouping, handling and aligning products
Sorting products, e.g. cups or bottles
Positioning products in product carriers or loading products into secondary or tertiary packaging
Containers: pre-formed boxes, open trays, perforated trays, trays with lids.
Options
---
Exchange tools for quick format change
Connection of the TwinLine to upstream and downstream equipment in an extremely compact configuration
Customised and application-specific configurations and technical solutions
Optional integration of an optical detection system for product position and orientation detection
Systems for detecting product contamination and rejection in terms of integrated quality assurance
Intelligent palletising solutions
---
---