A+F Solutions for the paper industry
Paper stack transport systems and the carton stack packer PaperLine
Rely on globally proven solutions for paper stack transport based on conventional or robot-assisted control.
With the A+F PaperLine case packer, you can process up to 600 cases per hour - whether open cartons, wrap-around cartons, shoulder cartons or cartons with lids. Find out more here.
---
Paper Stack Transport System
Manage different stack heights of different products with just one system – also featuring a high load capacity and a fully automatic format changeover. You are looking for a paper stack transport system with low service and maintenance costs? ? A+F has the perfect mix for you, featuring a well-proven interface design, small roller radii and safe and reliable product handling. An experienced project manager from A+F will supervise your project from scheduling to selection of sample material up to acceptance of the plant. A contact person for all key issues as well as highest quality and efficiency based on CE or UL certified plants and components.
We offer you proven quality "Made in Kirchlengern" and develop together with you an overall concept for your plant which meets your every wish in terms of flexibility, changeover times and blanks. You can, of course, equip complete plants with a free line preselection – our experienced A+F Service Team will be happy to advise you without any obligation.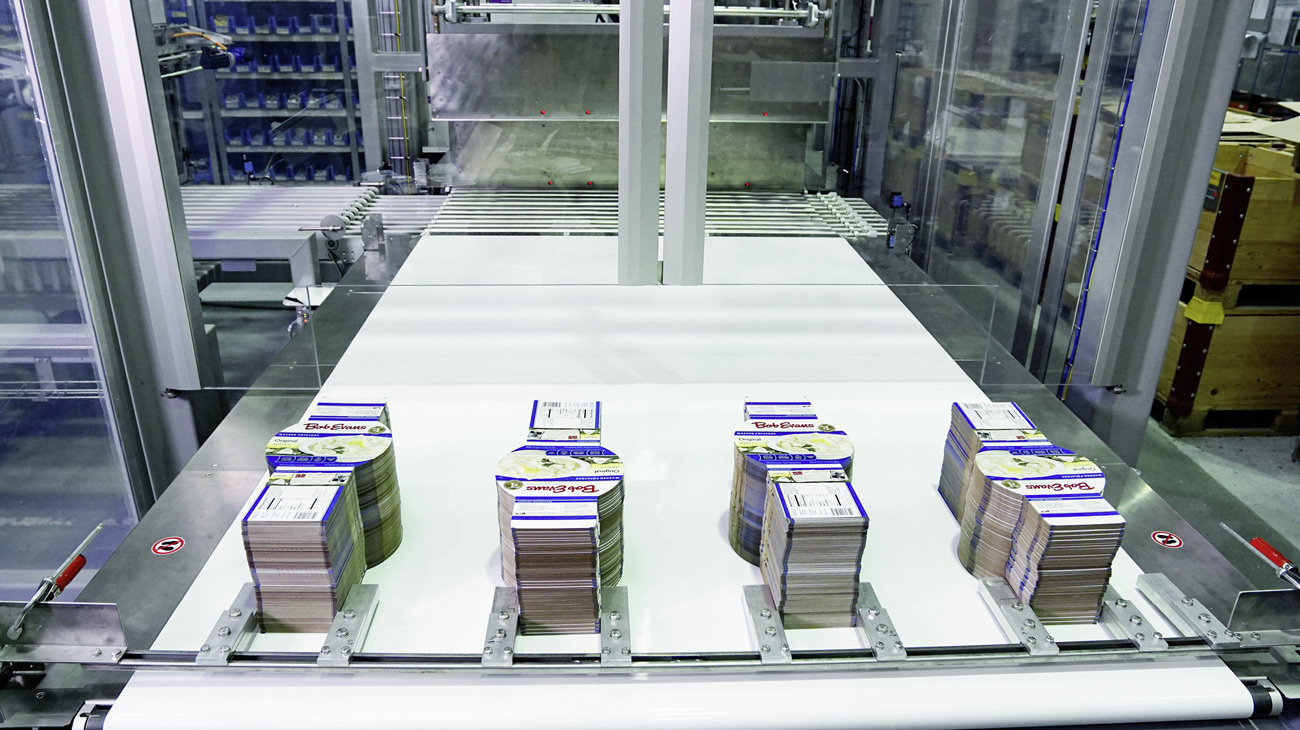 ---
Carton Stack Packer PaperLine
The carton stack packer A+F PaperLine provides a light barrier protected pallet transport for highest safety standards. You are looking for a reliable, fast and low maintenance design? The A+F PaperLine offers an efficient product infeed and product collation directly downstream of the stacking unit of the stamp. Complete machine enclosure guard, a secure access to the depalletising area as well as the complete pre-installation of electrical and pneumatic systems are just three aspects of the benefits you enjoy with A+F carton packaging plants.
Choose from various industrial robots from ABB or KUKA, benefit from an easy-to-operate ELAU or Schneider control system for blank control and optionally expand your system with a fault message analysis with advanced fault message display. We would be happy to advise you on the best possible plant design for your specific needs.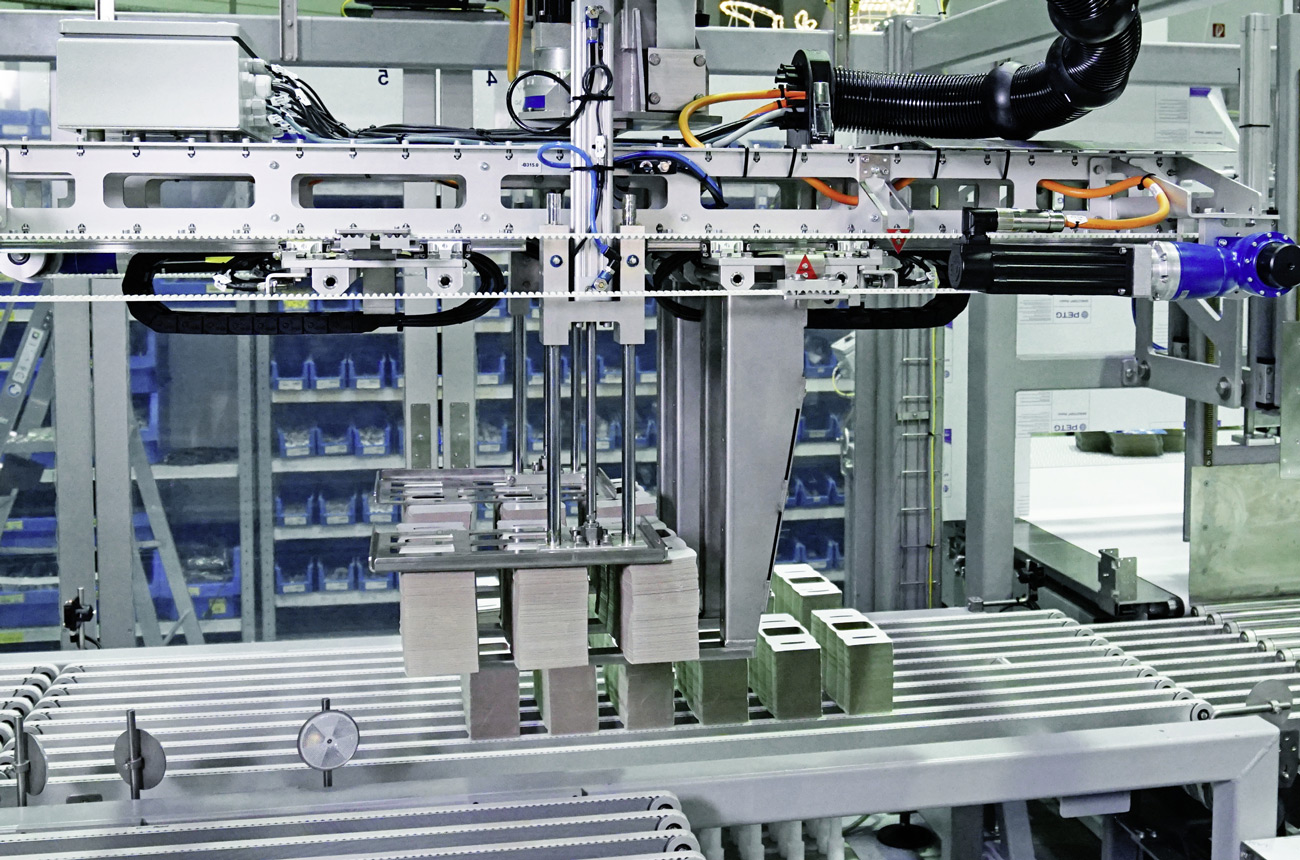 ---